The Laboratory of Tests has an accreditation of the Polish Centre for Accreditation No. AB 039, which includes:
The Laboratory guarantees impartial and reliable tests due to implemented quality management systems, according to the requirements of the PN-EN ISO/IEC 17025:2018-02 Standard.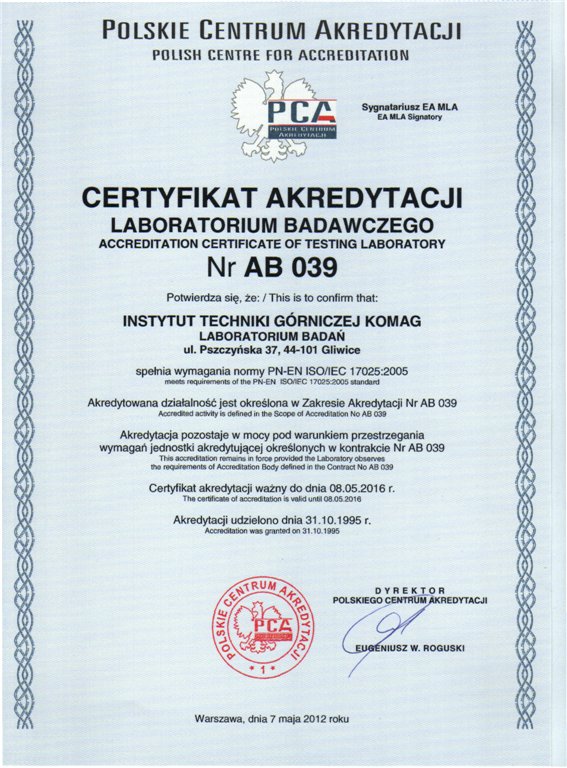 Scope of accreditation of the Laboratory of Tests
List of research conducted within the flexible scope of accreditation

High quality of testing services is guaranteed due to well educated and trained staff, unique test facilities and state-of-the-art measuring instruments.


Contact:
Michał Placek, M.Sc. Eng.
Head of Laboratory of Tests
KOMAG Institute of Mining Technology
37 Pszczyńska Street
44-101 Gliwice
phone: 32 237 4571
e-mail: This email address is being protected from spambots. You need JavaScript enabled to view it.
www.komag.eu